Happy New Year, everyone!!! Watching the countdown last night made me rather emotional (I thought I couldn't be more emotional after watching 8jida J SP the day before, but…). Once again I felt that it's good to be part of the "Johnnys Family". When Marius fell into that hole on the stage, everyone was freaking out. When Tackey & Tsubasa said their goodbyes, everyone was emotional. No matter which group you are a fan of. It was very heartwarming.
I loved how Nakajima Yuto took out his outer to show off the "Takki" words on his t-shirt. Yamapi seemed to be holding back tears. Toma too. But they've all grown up now and are strong enough to control their emotions. I still remember that little boy who couldn't stop crying during T&T's graduation con haha~
Hence I will be sharing not only the T&T cut, but the full show too. Spread the Johnnys love ne, the Johnnys that our Takizawa loves so much!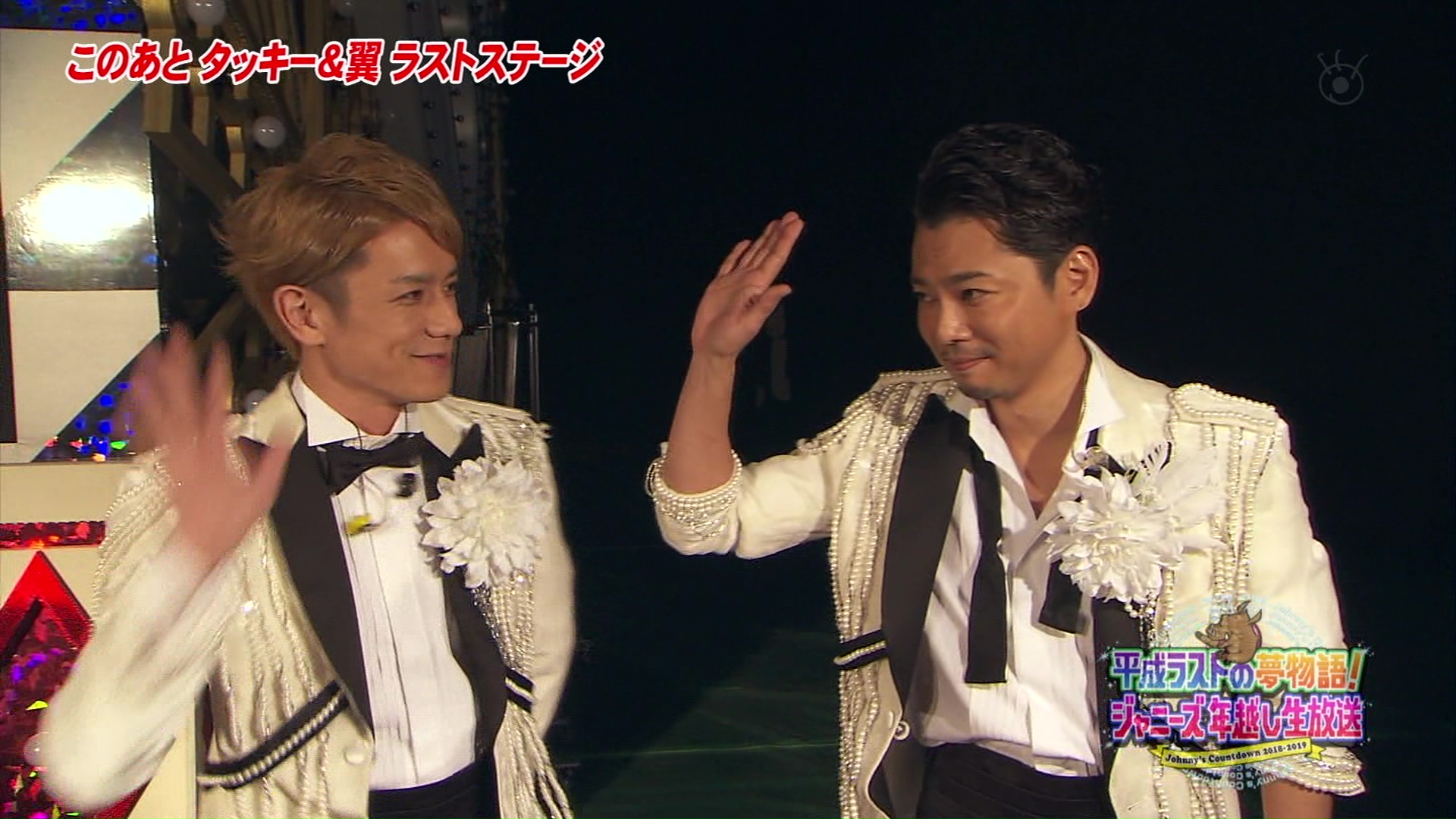 Johnnys Countdown 2018-2019
~Heisei Last no Yume Monogatari~
Full (2.85gb) | Tackey & Tsubasa Cut (545mb)
Tackey & Tsubasa, thank you for your hard work these 23 years. You will not be forgotten. Takizawa Hideaki, you will forever be my "kamisama-level" ichiban! I'm looking forward to your future productions, but first Kokou no Mesu ne! I wish Tsubasa all the best in his life as well. Futari tomo ganbatte kudasai!
Update 2 Jan 2019: 「Johnnys Countdown 2018-2019」 aired live on Fuji TV has achieved a record-high viewership of 15.5%! Omedetou!! 👏👏👏
Johnnys Countdown 2018-2019