Just so as not to confuse anyone, this is the digital broadcast of the Shounen Club episode where Takki performed "Kareha no Kage" (analog broadcast on BS2 was on 6th August, posted here). As I mentioned in the earlier post, Takki performed "Ho! Summer" at the beginning, had a talk followed by Kareha no Kage, and finally ended the episode with "Shalala".
I converted these files from the .ts files provided by sakuraishobaby (39~).There are two versions each, 1280×720 [HD] and 720×480 [SD]. As these are encoded from the digital version from BShi, quality is definitely better than the analog one I posted earlier.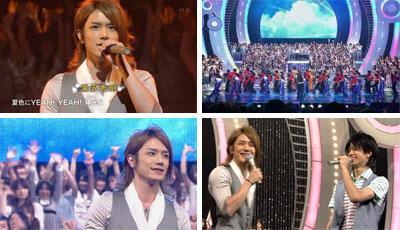 Talk, Kareha no Kage
Duration: 6min 25s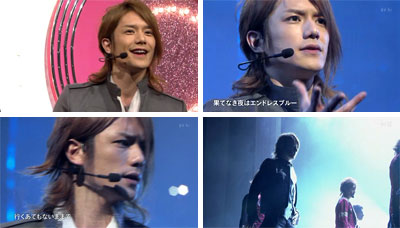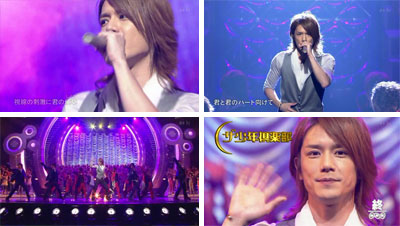 KYAAA!!! When he's just wearing the white shirt with vest, we can see how defined his biceps are!!! And I'm still repeating Kareha no Kage performance every day on the way to work lol~ Btw, during Shalala, they did shout the "Hey!" during the bridge part ne :)
I have only watched a bit of the following episode (Summer theme, part 2 – where Takki was guest again), but we most likely have to wait till the BShi broadcast of that episode, to get the full good quality file. If I manage to find the files, I'll share them here.