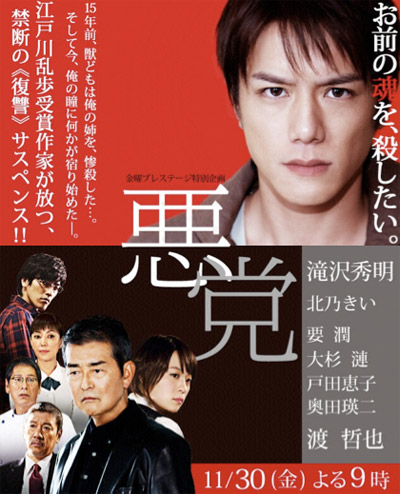 Drama Info:
Title: 悪党
Title in Romaji: Akutou
Title in English: Villain
Type: Drama SP (Friday Prestige Special Project)
TV Station: Fuji TV
Air Date: 30 November 2012
Air Time: 9pm
Rating: 13.1%
Official website: http://www.fujitv.co.jp/akutou/index.html
Based on the novel by Yakumaru Gaku
Cast:
Takizawa Hideaki as Saeki Shuichi
Kuramoto Kaoru as young Saeki Shuichi
Fujii Takemi as Saeki Yukari
Kitano Kii as Haruka/Ito Furumi
Kaname Jun as Sakagami Youichi
Watari Tetsuya as Kogure Masato
Toda Keiko as Someya Nobuko
Osugi Ren as Saeki Junichirou
Nakahara Takeo as Hosoya Hirofumi
Asaka Mayumi as Hosoya Yukie
Suda Masaki as Hayami Tsuyoshi
Arimori Narimi as Maehata Noriko
Okuda Eiji as Suzumoto Shigeki
Endo Kaname as Tadokoro Kenji
Kaneko Norihito as Terada Masashi
Ichige Yoshie as Yamazaki Keiko
Maruyama Tomomi as Enoki Kazuya
Kobayashi Masahiro as Okada Mitsuhiro
Storyline:
Saeki Shuichi is a private detective at Hope Detective Agency. He is commissioned by a client to do an investigation on a man named Sakagami Youichi. His client, a couple whose son was murdered by Sakagami eleven years ago, wanted to find out what Sakagami was doing with his life now. They wanted to see whether or not he deserved to be forgiven.

Due to the financial difficulties at the Hope Agency, Saeki had to take on the case. But for Saeki himself, he agreed because he could relate to the pain of losing a loved one.

Fifteen years ago on his 15th birthday, Saeki's older sister Yukari was raped and murdered. He thought back to the image of his sister, with her uniform torn apart, lying completely motionless inside the dark abandoned house. Although fifteen years have passed, his deep hatred towards her attackers has not faded in the slightest…
Mich's thoughts:
This might just be Takki's best performance to date. He handled all the heavy and emotional scenes really well. The drama touched on issues like rape, revenge, prosecution of underaged criminals, etc. After watching it, I was kinda blank in the mind. The rape scene, especially, got to me… it was filmed so well; it's brutal. Such a cute and innocent girl, having her life taken away just like that… and as a result changing the lives of her family members, turning an innocent boy into a man filled with hatred, a man who kinda forgot how to laugh…

Somehow, Takki gives off a very different kind of feel from before in his acting, something I just can't put in words. It seems he had poured his heart into becoming the character Saeki Shuichi, so much so that co-star Kitano Kii said he hardly smiled during the filming.

Yes, Shuichi hardly ever smiles, perhaps only once or twice in the entire drama… But when he laughed out (like really LOL, and ROFL!) towards the end, that was ironically the saddest part of the drama for me.
Screen Caps: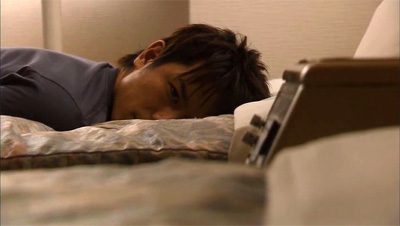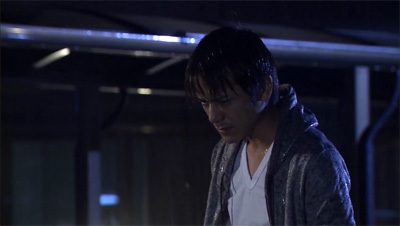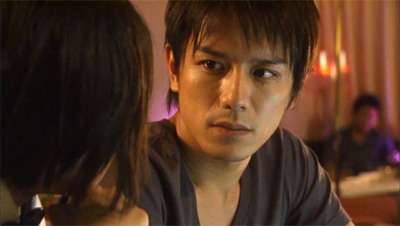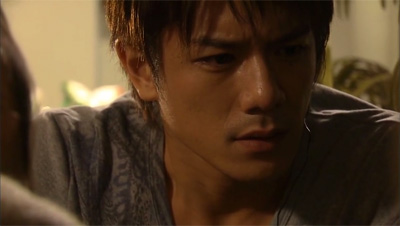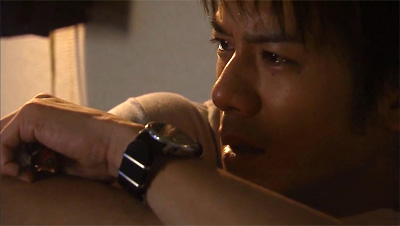 More coming soon…
Original Novel:
"Akutou" by Yakumaru Gaku
I read the prologue on the way to Narita Airport. That was about a week before the drama aired. And just from the prologue itself, which only told of what happened 15 years ago, I found myself wanting to read on. Apparently, Shuichi's sister had a boyfriend then who also discovered her body together with young Shuichi. This character never made it to the screen.
Also, as a birthday present, Shuichi's father secretly gave him a knife (without letting his mother know) as a symbol of him being old enough to think responsibly. This knife would be the same one mentioned in the drama.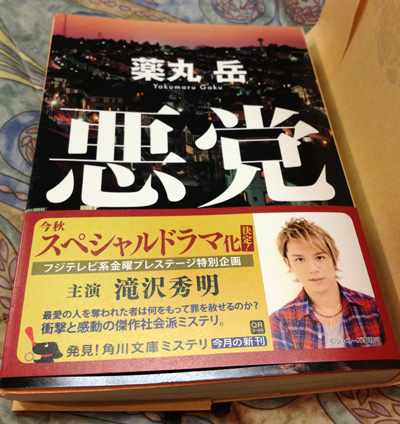 Related links: