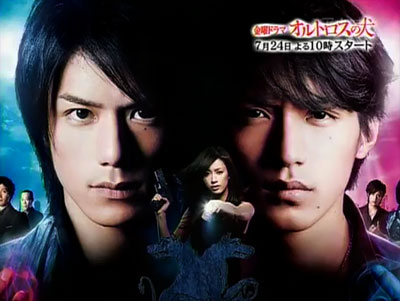 Drama Info:
Title: オルトロスの犬 (Orthros no Inu)
Type: Renzoku (series)
No. of Episodes: 9
TV Station: TBS
On-air date: 24 Jul ~ 25 Sep, 2009
Time: Every Friday, 10pm
Specials: Ep. 1, 8 & 9 (final) will be 75mins SPs
Script: Warner Bros. Writers Workshop
Producers: Mishiro Shinichi, Nasuda Jun, Matsubara Hiroshi
Directors: Kato Arata, Imai Natsuki
Official Site: http://www.tbs.co.jp/orthros-dog/
Theme song: Hikari Hitotsu (ヒカリひとつ) by Takizawa Hideaki
DVD Boxset: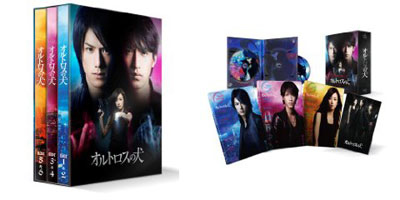 "Orthros no Inu" DVD Boxset
List price: 21,945 yen (incl. tax)
Release: 27 January 2010

No. of discs:
5 (drama) + 1 (special features)

First press limited bonus (subject to change):
"Orthros no Inu" Booklet

Special features (subject to change):
1. Collection of every episode's CM Spots
2. Making Of

Pre-order @ TBS | Amazon | CDJapan

Notes:
1. If you pre-order at TBS ishop, the deadline for pre-orders is 4th Dec 2009, and first press DVD sets each comes with a special "Oru to Rosu" handphone strap.
2. Amazon is offering about 26% discount.
Cast:
Takizawa Hideaki as Ryuuzaki Shinji
Nishikido Ryo as Aoi Ryousuke
Mizukawa Asami as Hasebe Nagisa
Yaotome Hikaru as Kumakiri Masaru
Yamamoto Ryuuji as Shibata Sousuke
Harada Natsuki as Maezono Chiharu
Oshinari Shuugo as Yoshizumi Masato
Haru as Shirakawa Kana
Shiba Toshio as Kumakiri Zenzou
Rokkaku Seiji as Ninomiya Ken
Sasaki Kuranosuke as Sawamura Takayuki
Takahata Atsuko as Sakaki Youko
Original Soundtrack: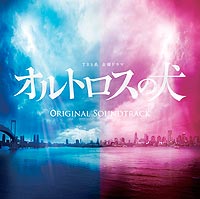 Official Photobook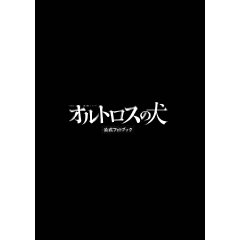 Chapters:
 第1話 2009.07.24 – (Kantou: 11.4%, Kansai: 14.6%)
「神の手を持つ悪魔 悪魔の手を持つ天使」
 第2話 2009.07.31 – (Kantou: 9.4%, Kansai: 9.5%)
「生かすか殺すか 究極の選択」
第3話 2009.08.07 – (Kantou: 8.3%)
「母か刑事か 悪魔に魂を売る者たち」
第4話 2009.08.14 – (Kantou: 8.6%)
「逮捕 明かされる二人の過去」
第5話 2009.08.21 – (Kantou: 7.4%)
「暗殺者」
第6話 2009.08.28 – (Kantou: 6.7%)
「裏切者」
緊急生放送特別編 2009.09.04 – (Kantou: 7.3%)
第7話 2009.09.11 – (Kantou: 7.0%)
「非常事態」
第8話 2009.09.18 – (Kantou: 6.8%)
「兄弟」
最終話 2009.09.25 – (Kantou: 9.5%)
「望み」
Note:
Nishikido Ryo was diagnosed with Influenza A on 31st Aug and had to be confined at home, and as the filming for his scenes in Episode 7 (orginally on 4th Sep) wasn't completed yet, an "Urgent Live Broadcast SP" episode was aired on 4th Sep instead – where Takki and Asami (and Ryo, who returned for filming that day) appeared live to watch the highlights of the first 6 episodes. Because of this, the no. of episodes was reduced from 10 to 9. And the final 2 episodes (Ep.8 & 9) will be extended to 75mins SPs each, so that the drama will still end on 25th Sep.
Storyline:
All illnesses and injuries can be cured with just a touch of his hand. The man with "God's hands", Ryuuzaki Shinji (Takizawa Hideaki), is a mysterious man with an overwhelming charisma. No one, including himself, knows about his past.

Ryuuzaki, who shows no interest in money or authority, shows off his mysterious power and through his speech and conduct, he repetitiously toys with people's hearts and lives. Using his powers, he is drawn closer to the political and financial world, and gains great authority. What is Ryuuzaki's real goal?

A person can be killed with just a touch of his hand. The man with "the Devil's hands", Aoi Ryousuke (Nishikido Ryo), is a teacher at a private girls' high school. With a sincere personality and a strong sense of justice, he is also very popular amongst his students.

He lives with a great hatred towards the cursed power that he possesses, but in order to protect his precious students and to abide his destiny, he battles through the various tests and traps as he chases after the man with "God's hands."

When God and the Devil meet, it marks the beginning of a destined battle. Can it be true that Heaven has made a mistake in its selection?
Novel: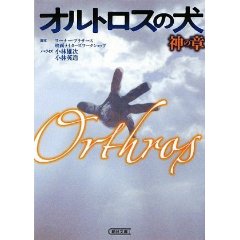 Title: オルトロスの犬 神の章(上)
Release date: 2009/09/18
Price: 693 yen
Purchase @ Amazon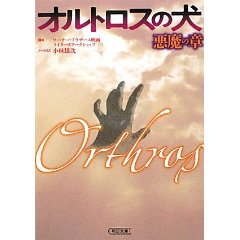 Title: オルトロスの犬 悪魔の章(下)
Release date: 2009/10/07
Price: 693 yen
Purchase @ Amazon
Icons:






Media (Episodes):
Related Media (Promotion):