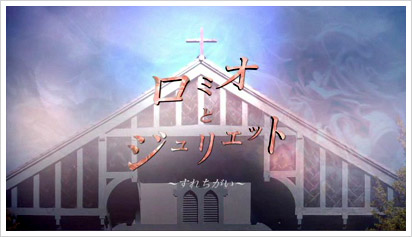 Purchase DVD @ CDJapan | Shinseido | Amazon | Tower
DVD Release Date: 06 Feb 2008
Drama Info:
Title: ロミオとジュリエット 〜 すれちがい 〜
Title in Romaji: Romio to Jurietto ~ Sure Chigai ~
Translated titles in English: Romeo and Juliet ~ Passing Each Other ~
Translated titles in Chinese: 羅密欧与朱麗叶
TV Station: NTV
Air Date: 07 April 2007 @ 9pm
Type: Drama SP (Day 2 of a 2-night Shakespeare Special)
Official website: http://www.ntv.co.jp/shakespeare/romeo/index.html
Cast:
Takizawa Hideaki as Morita Hiromichi
Nagasawa Masami as Kihira Juri
Tanaka Misako as Morita Tokieda
Yamashita Shinji as Kihira Reizou
Miura Tomokazu as Morita Giichi
Rating:
Storyline:
22-year-old Hiromichi works as a recycle items collector. His father is a murder suspect, who ran away 5 years ago, leaving his wife and son to fend for themselves. To support his mother (who is now warded in hospital), Hiromichi quit school to work. One day, he meets a young female college student, Juri. They fell in love, not knowing that the girl's father is the police detective currently on the hunt for his father.
My thoughts:
(*contains minor spoilers*)
Hiromichi and Juri. Romi and Juri. I was very happy when they announced that the female lead was Nagasawa Masami, coz after watching her in DragonZakura, I liked her. However, she was pretty annoying in this drama. Her voice was super "act cute"… All my goosebumps surfaced when she talks!! Apart from that (and of her looking slightly too big for Takki), she was alright :)
Takki as Romeo = ♥ And we all know that's the name we also use to refer to his *beep* :D He was the only reason why I watched this of course. Though I couldn't stand the 'act cute'-ness of the female lead, there are some scenes which are quite cute and funny~ like the 'sitting' and 'standing' thing, the miso vs shio (I vote for shio though) ramen, etc.
Romeo = ♥ He's rather Takki-rashi~~ And I kinda feel that his anger towards his father in the drama came from the real Takki himself.
Oh. Yes. TAKKI + KITTY = *KAWAII* ♥
The imagery. BEAUTIFUL~~~ The row of trees with yellow leaves, and the church. A very "autumn" feel~~ Whether it's in the day, or at night, that place is so, so, so pretty and romantic~!! I wanna go there!!!!!! And the Music is really nice too. There's a theme that keeps repeating throughout the drama, it's really soothing and beautiful. I love the ending music too, when the credits appear…
Icons:



More Romeo and Juliet icons.
Screencaps: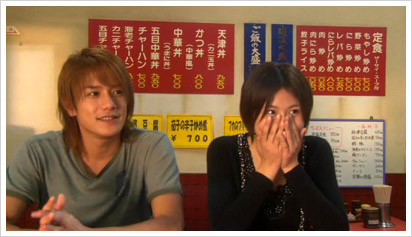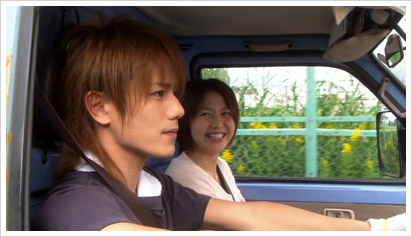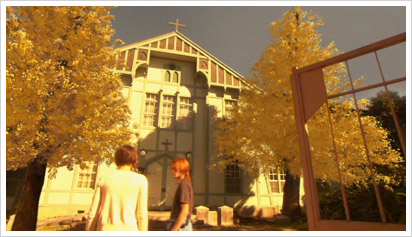 View the rest of Romeo and Juliet Screencaps.
Related Links:
** Disclaimer: All media and information posted here are for promotional purposes only. They are strictly not used for commercial purposes, and no copyright infringement is intended.