Now that I'm done with the butai reports, I can finally start to talk about my trip. It was my first trip with bf-san to Japan, and our 3rd trip together. But this was his first time to Japan so again I played tour guide heh~ Over the 10 days or so, I re-visited places, but also went to places for the first time. It was perhaps the most 'exciting' trip, literally – thanks to the rollercoasters lol
2010.04.23
Dad & youngest bro sent us off at T3, and we had a late dinner at The Pasta Shop. Then we went in to the departure hall…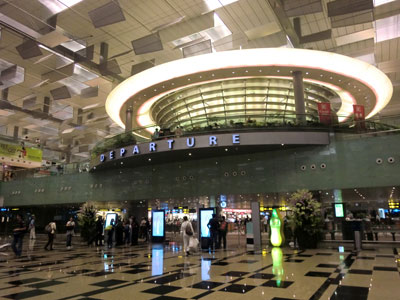 …and walked around before heading for the gates. I bought a Chanel moisturizer and eye cream from the duty-free shop. Even before leaving the country, I've already spent 200 bucks :(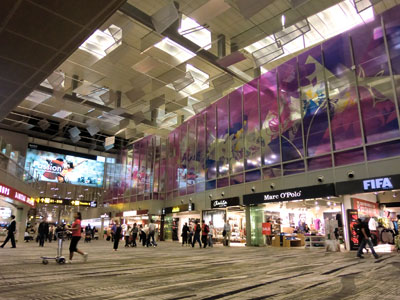 We took the A380 as bf-san wanted to try it, and I really love how much leg-room there is around us. The seat was bigger than the other planes as well. We sat on the upper deck, and only then did I notice the storage compartment in between me and the window. We dumped all our carry-on bags in there lol… After take off, they served us the oishii snack bar (I loved it so much last year when I took the A380 flight with Kat).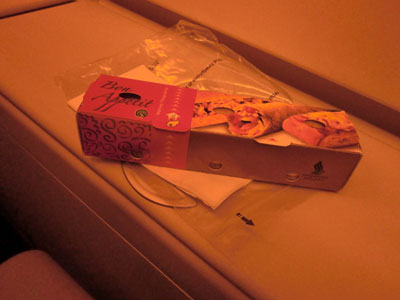 During the flight, I watched the first part of Nodame Cantabile movie (fell asleep halfway through), and the first part of X-Men 3 (as it was then time for landing lol). But as it was an overnight flight, I'm glad I got to sleep for a couple of hours.
And we had breakfast on the plane, which was really delicious!!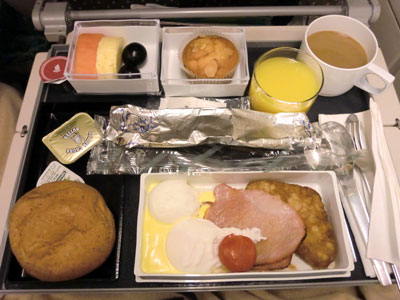 Especially the bacon and the poached eggs!!!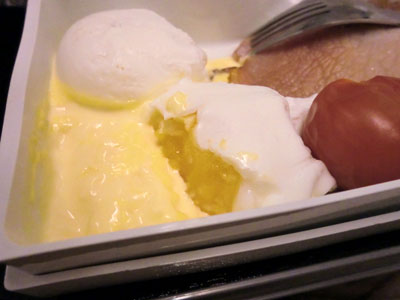 I asked for some beer and they gave me Asahi. I prefer Sapporo, but… Ah, and you can see that I kept using that storage as a side table lol..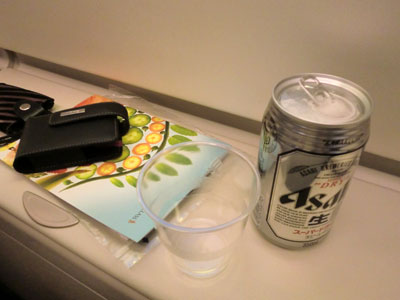 As always, I took photos of the fluffy clouds when the sun was rising…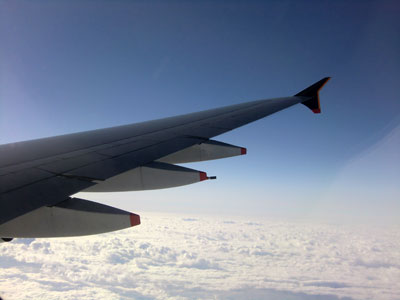 2010.04.24
Finally we reached Narita at about 7am in the morning, but the queue for the customs clearance was so long that by the time we were done with it, and bought our NEX tickets, it was already about 8.45am – just in time to board the train.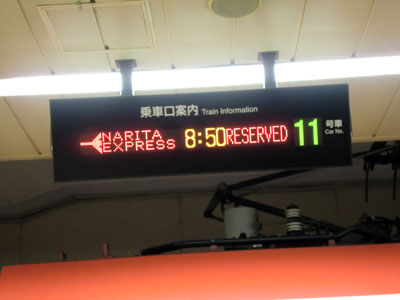 We reached our hotel at about 10.45am, but couldn't check in yet, so we left our luggage there, and went to the nearby Matsuya for lunch. Again, I had the Bibin Don that I always have. Cheap and good. Heh heh.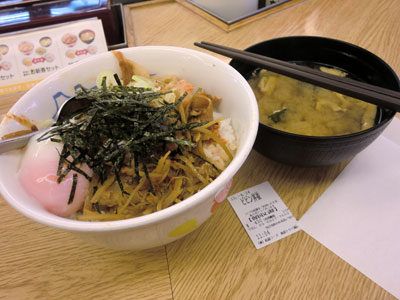 Our initial plan was to walk around the area (as bf-san wanted to go shopping), but we decided to go harajuku instead lol~ And first thing I did was to check the queue for Johnnys shop. Long queue. Yup, it's a Saturday… hmm, anyway, I decided to come back early the next day. And we took a walk down Takeshitadori.
Was surprised to see the Takki solocon 2005 DVD playing at the Gorakudoh screens hehe… and also happy to see the poster of Takki (for Kabuki) at the tickets shop. Went in to look at the ticket prices and saw a 100,000yen one for senshuuraku. Bf was amazed at the price lol.
Then we walked around Omotesando… and ended up at the Burberry Black shop. Bf-san bought a jacket there, while I waited (like a bf usually does when his gf goes shopping) outside…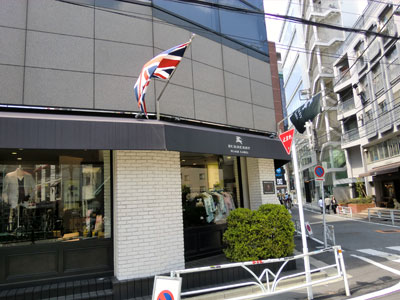 There was some photoshoot going on just outside this place. I think it's for Uniqlo's latest sweaters or something. But I didn't take any pics of it, didn't wanna be too KPO. I was bored, so I took a photo of the road lol.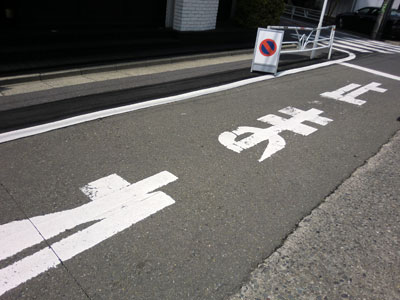 After this, we traveled to Tokyo Tower, to meet bf-san's japanese colleague, T-san, who brought his wife S-san & little son K-kun along!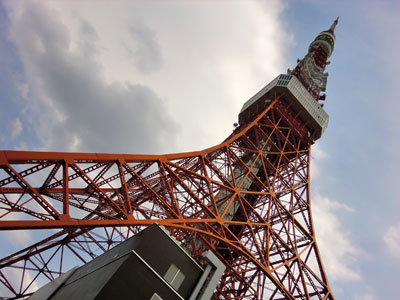 It was their first time to Tokyo Tower, my 2nd. Compared to the time I went there in January, the sky was clear today, and hence the tower was filled with people! Tourists from Korea, China, and many locals from other prefectures as well (like T-san & S-san).
Some views from the observatory…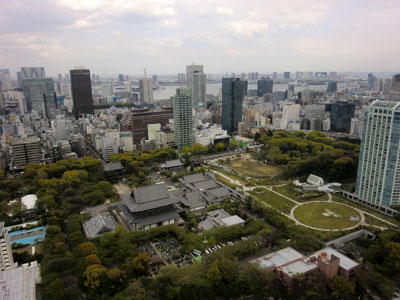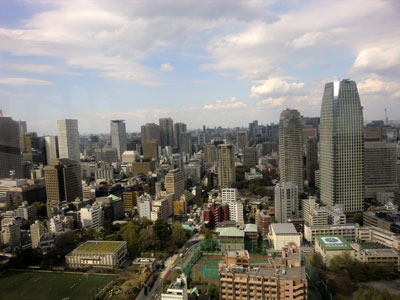 And there was an omiyage shopping area behind behind the tower which we didn't know of in January. The shops here sell much cheaper souvenirs *felt cheated*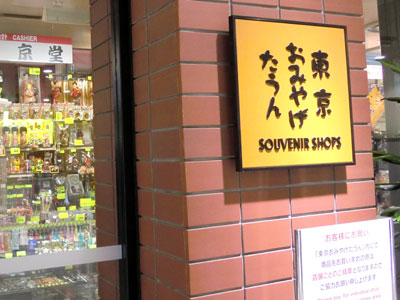 T-san said he'd bring us to Yokohama, and for the first time in Japan, I traveled in a private car. And I was shocked to see how much parking costs in Japan! The cars here might be much more expensive, but parking here is definitely cheaper than in Japan.
Anyway, it was not too long a journey, and I took photos along the way.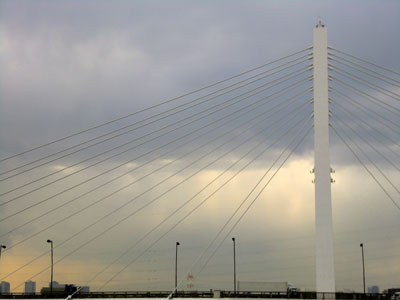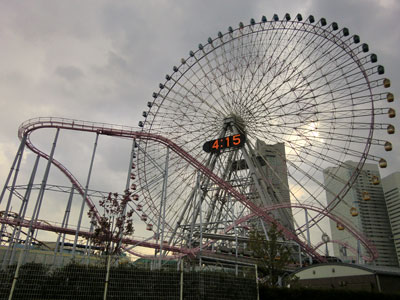 T-san brought us to the Red Brick Warehouse at Yokohama. And the moment I saw it, I recognized that it was the venue for SOPHIA's concert, a DVD which bf-san owns. Ironically, he didn't recognize the place at all lol.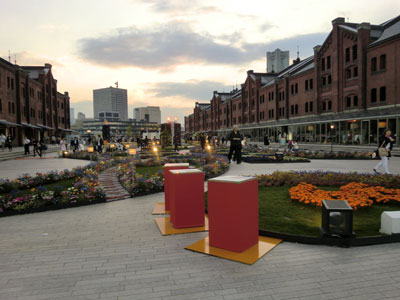 The place was rather small, but most of it were restaurants, with a few shops selling clothes, household items, etc. T-san and S-san brought us to this restaurant called chano-ma.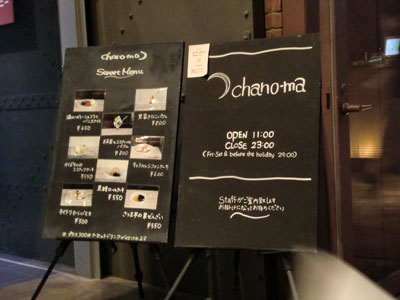 It was a really cool place, where you sit on a bed thingie, and have your meal there. They chose this place so that their little boy can play around I guess.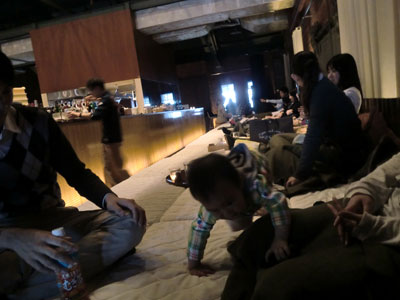 K-kun was really kawaii!!! At first he didn't speak a word, but after a while, he started to warm up to us, and spoke a few words here and there, and even played a bit with us. I could tell that this young couple really loves their little boy a lot ne~ Kakkoii dad and kawaii mom… this boy will grow up to be really good-looking! hehe~
Not only the atmosphere was good… the food was REALLY good too!!! This was what I ordered~
And bf-san ordered this, really delicious too!!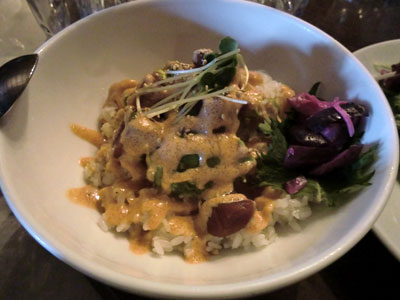 After dinner, we took a slow walk outside, but it was freezing cold… It was near the water, and it was getting dark. So after a while, we took refuge inside the warehouse again haha. We are bad with the cold ne~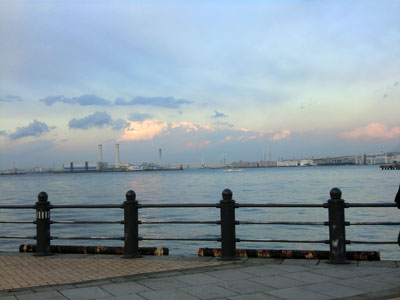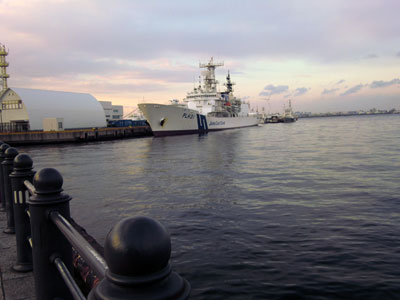 By then, we were kinda drained and tired… So T-san dropped us off at Yokohama station, and we took a train back to Ikebukuro, checked into our rooms, and had quite a good sound sleep.