Greetings from Takkiland! It's past 3am and I'm still awake lol~
I couldn't bear to give up the opening show after all, so I bought a ticket few hours before and attended the opening show (8 April 2011, 18:00). This year, there is a "Takizawa Kabuki 2011 Bento Set" for sale at 1,000yen, but I haven't had hands to buy it yet lol~ so I'll post that one later :)
Let's start off with the venue as usual — Nissay Theatre, Tokyo :)
I was there really early, so I went to a nearby cafe and sat there for about an hour. Then I went back to the theatre entrance, and started taking pics of posters, signs, and stuff… while waiting for the doors to open.
Here's the usual light board sign.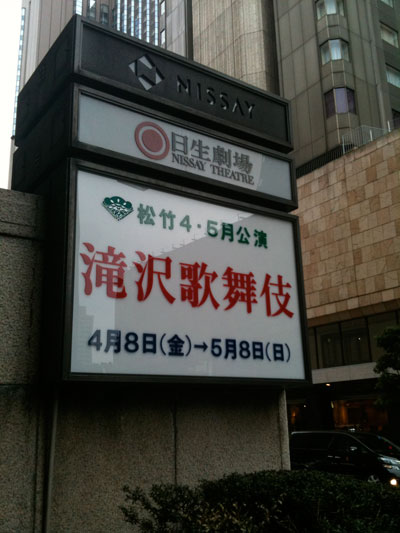 And the poster facing the main road.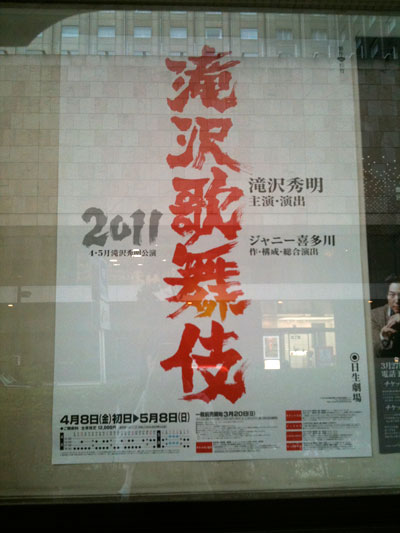 Next is the poster beside the ticket office, beside the entrance.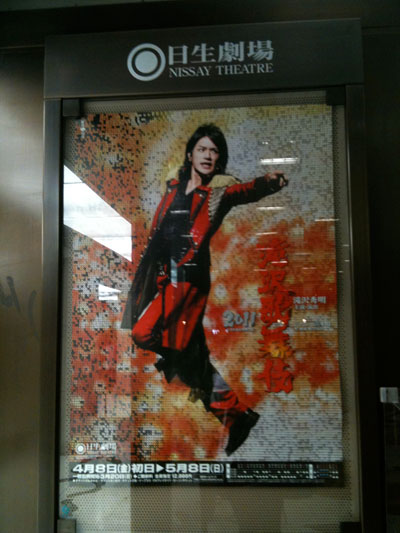 It's the First Day/Opening show, so there was a board that says this. It's been 2 years since I last saw an opening butai show — since Takki's birthday in 2009 when we attended Takizawa Enbujou 2009 :)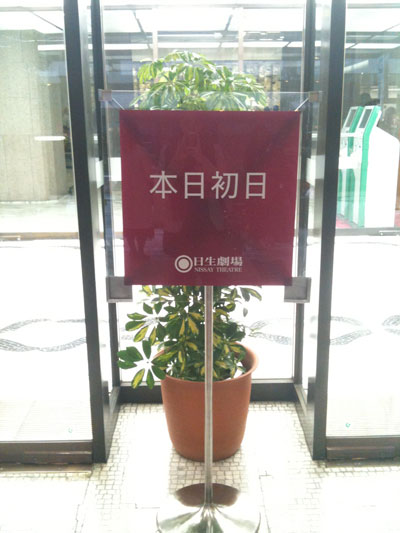 And another sign that says it's a "full house" & all seats are taken. This board was gold and very faint and super reflective. I knew it would be really hard to take a good shot of it, so I only took one shot and this is what I have lol.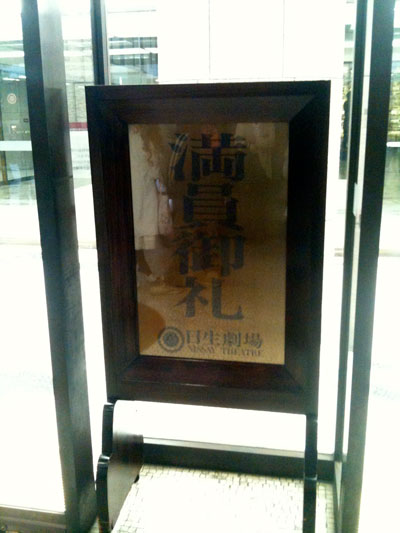 After entering the theatre, there were the omedetou flower displays, and this year I found flowers from Mori Mitsuko, Yoshitsune director Rintarou, Watari Tetsuya, Music Station, "Benkei" Matsudaira Ken, Miwa-san, Kyomoto Masaki, Look at Star, Fuji TV, and a few from TBS, among others…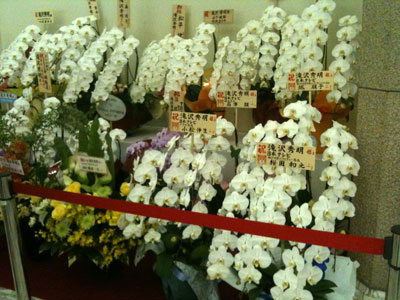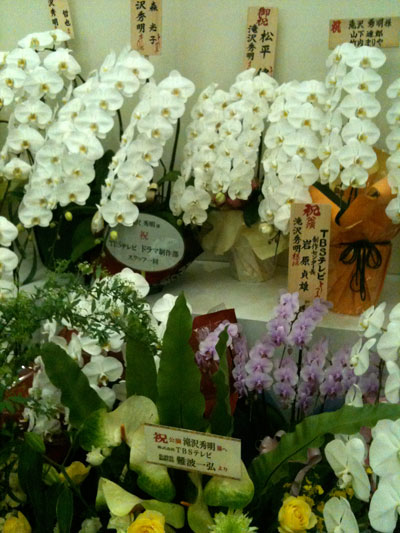 I need to go to bed now, so I'll leave my goods report for tomorrow (if I can still stay awake haha~~~) zzZ
[Report] Takizawa Kabuki 2011 – Venue