Takizawa Hideaki Concert Tour 2012
12 August @ Hachioji, Tokyo
We'll start off the reports with the usual Venue & Goods post. First, the venue! The Olympus Hall is located on the 4th floor of the Southern Sky Tower, right next to the JR Hachioji station.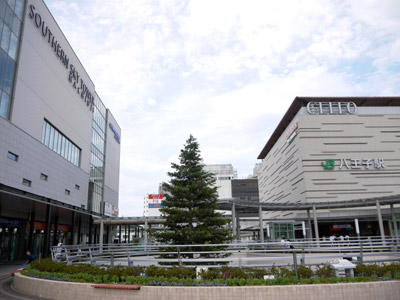 We arrived at the 4th floor and joined a short queue. At about 1pm, the doors opened, and we were allowed inside the hall. There was a sign that says 'there are no tickets available for today's show'. And another one that says only pink pompoms and penlights are allowed lol.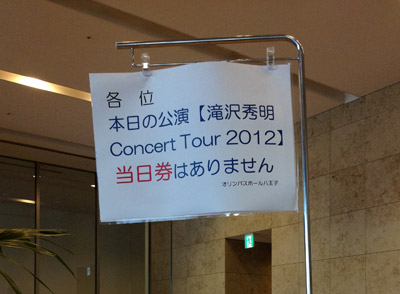 The goods booth and entrance to the hall were actually on the 5th floor, and below was what greeted us on the left when we took the escalator up. It was so pretty!!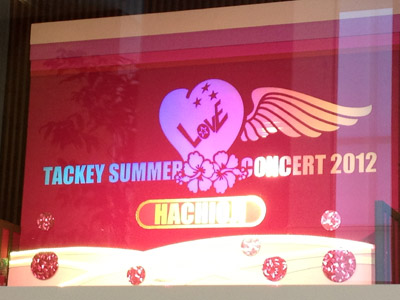 This would prove to be a very memorable spot later on too 〜♥
As it was a small venue, and I think many fans would have already gone to the Yoyogi shows, there wasn't much of a queue for goods. We could easily buy all we wanted, although some of us had to help others buy as well, so the place was quite messy at one point lol~ We ended up hijacking one of the benches to sort out all the goods.
OK! The goods… they are really pretty this time, pretty pretty pink!
Aloha Shirt (3,000yen, sizes S & M)
The Hawaiian shirt! I think this is the first of its kind I own, thanks to Tono! I bought size S, and wore it on the outside throughout the con. Although it was hot, I kept it on all the way until after hoppechon hehe~~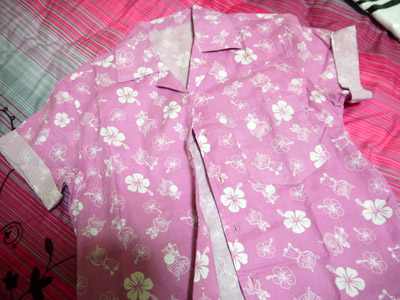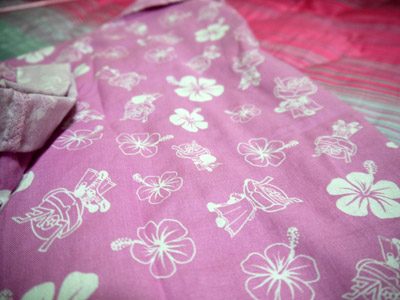 Hair Clip (1,500yen)
It looks better than on pictures. The flower is similar to the print on the Aloha shirt. This is the most 'take up space' item IMO cos it's placed in a huge box lol!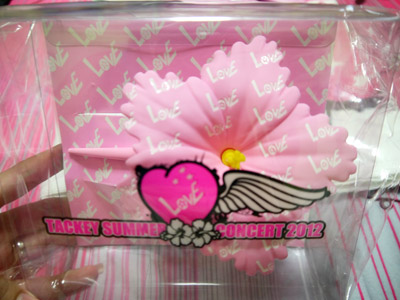 Sports Towel (1,800yen)
Simple white background with the concert logo on it. Simple but pretty!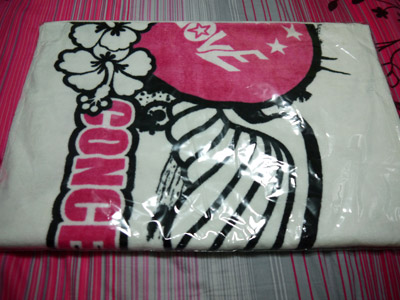 Tote Bag (1,500yen)
Seems like this is the most popular item of the tour, even among non-Takki fans? It's very summer-ish~ and has cute logos on one side & the concert logo on the other! After buying this, I used it for the rest of the trip, and actually I'm still using it now :)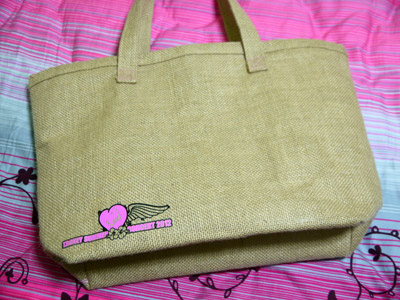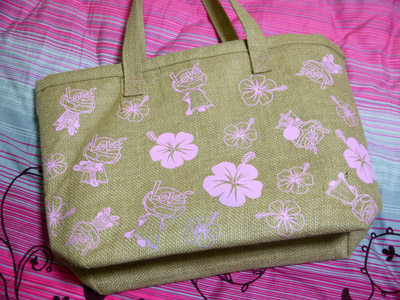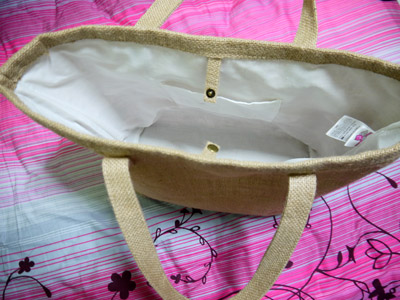 Takiranger Keitai Cleaner (600yen)
On one side is this Takiranger, and the other is a grey color screen cleaner which you can use for your handphones or computer screens.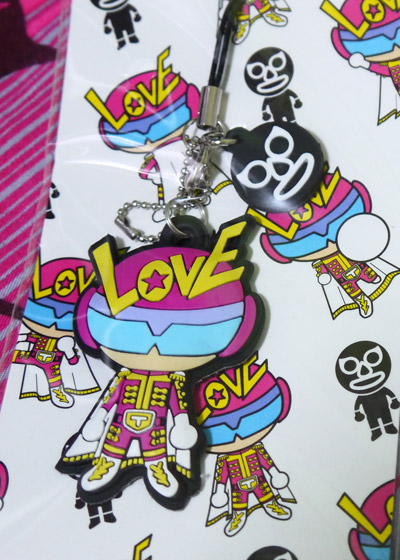 Souchou Key Holder (600yen)
LOVE THIS!! It's soooo cute!!!!!! Similar in size to the Takiranger keitai cleaner, but this has 2 sides to it! You can see Souchou from the front and the back too! He's wearing a coat with the words "sotsugyou" (graduation). Here are the front & back views!!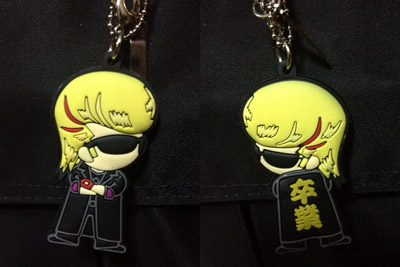 And finally…
Penlight (1,300yen)
This is the first and only Takki solo penlight!!! Definitely a must-buy for all Takki fans! I can't decide if I like this more or the Souchou keyholder! Although there's no pamphlet this time, this penlight kinda made up for it~ It's so precious! :)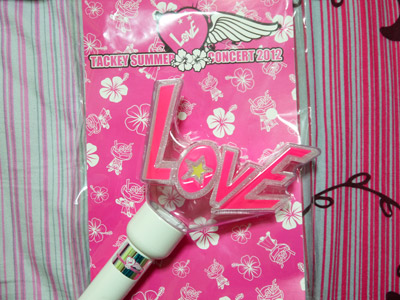 You can do different kinds of light up (stationery, flashing, waves & switch OFF) by pressing the button × no. of times! Ah, the light is white in color :)
That's all for now! Please be patient while we prepare the pre-show, show, and post-show reports!! So many reports haha! Otanoshimi ni! ^^