This is Takki's first and only solocon that's released on DVD.
Official logo: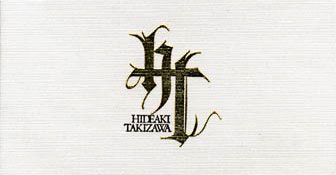 Official title:
ありがとう2005年さようなら
(Arigatou year 2005 Sayounara)
Dates and Venues:
12/23 @ 13:30 – Osaka Jou Hall
12/23 @ 17:30 – Osaka Jou Hall
12/25 @ 13:30 – Yokohama Arena
12/25 @ 17:30 – Yokohama Arena
Concert goods:
Pamphlet — 2,000 yen
Jumbo Uchiwa — 500 yen
Poster (Type A, Type B) — 800 yen
Clear Files (Type A, Type B) — 500 yen
HIDEZO plush toy — 2,500 yen
Shopping Bag — 600 yen
Original Photo Set — 600 yen
Johnny's Rainbow Penlight — 1,300 yen
Song List:
Futari no Yoru
Balance
Hi no Ataru Bashou
Hitomi wo Tojite
Mini MC
Yoshitsune corner
Here I Am
Fight All Night
Fuan
Words of Love
Andarusia ni Akogarete
Kimi no Na wo Yobitai
Day by Day
MC
Venus
Christmas Eve
Jr. Corner
894…Hakushi…
Da.Ke.Do
Madonna
Juuni Gatsu no Hana
Kamen
One Day, One Dream
Get Down
Kiseki
Yume Monogatari
Negai
(Encores)
Ero Ero Dance 2005
Love Spiral
Venus
Venus
Final speech
Notes:
There was heavy snowfall the day before the Osaka shows, so the truck carrying the HIDEZO dolls came late. Fans had to pre-order them at the sales desk. Takki was of course aware of this and apologized during the MC. Many of the fans who pre-ordered received the doll a few days after the last Yokohama show. At the Yokohama venue, the supply of HIDEZO dolls were also limited and were completely sold out shortly after the sales for first show began.
Tsubasa came to watch the 1st Yokohama show. He went on stage during the MC and performed Venus with Takki.
Official DVD: