This is a project that I've decided to take on, even when I know I'm not good at translations… because I love Enbujo'08 that much, I wanted needed to know what Takki felt about it, that's why I read it. In fact, it's the only pamphlet that I've read! XD This was really difficult to translate though~ even if I knew the meaning, I found it so hard to express in English… But I've tried my best, so I'll be posting it, and will continue to translate and post the rest.
If there are any mistakes, please let me know. Yoroshiku onegaishimasu m(_ _)m
---
Takizawa Enbujo'08 Pamphlet Translation (Part 1)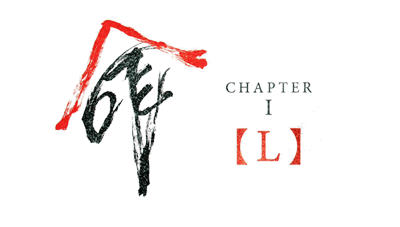 Takizawa Enbujo 2006
This time, it was a long 2-month run, and there were eventful moments, enjoyable as well as tough ones. Now that we're moving into the 3rd year, that experience has given me a sense of achievement, a feeling like I've done something big. The cast also didn't change drastically, in the first year, last yr, and even this year. I'm really happy about that. This time, Kanjani 8's Yokoyama and Okura performed, and we often went for meals together after shows. Those are really wonderful memories.
Takizawa Enbujo 2007
Comparing this to the first year, I felt that the atmosphere is slightly calmer. During the first year, everyone from the cast to the staff was in a state of not really knowing which direction is best. I think there were times when we had "Ah, that's it!" when the actual show started. Coming to the 2nd year where we already have a better grasp of the situation, I realized that everyone in the company could already make decisions instantly. The theme in the first year was "Mother and sister", and from this time onwards, we've decided to focus on the bond between men – "Lord and vassals". That's where Kazama (Shunsuke) plays the role of Saburou, and Fujigaya the role of Benkei. This theme will also continue its run this year.
Takizawa Enbujo 2008
This is the 3rd year run, and I feel that the audience's expectations have risen. So I've been thinking really hard about how I can fulfill those expectations… Because there are considerable changes from the previous year… for example, the last rain scene of Act 1 has been moved to Act 2… I've also thought up many ways to present it. I hope that the audience can feel as though they're watching something new.
The scene I'm persistent about
This time, we've prepared a "I kill off the entire cast" scene. That is my politeness and gratitude towards the cast. It's only here where I leave my role's character, and feel wholeheartedly, "As a zachou*, let me take care of everyone before you die". That's why, in this scene, all the cast apart from my allied roles are made to hold swords, and I kill them off, leaving none alive. The sub-title this time is "命 LOVE*". This is a really deep theme, isn't it? Because I have such feelings in me, I want to perform this scene. On senshuuraku* day, I guess this scene will definitely be an unforgettable one.
* zachou: chairman of the production
* senshuuraku: the final/closing show
* 命 (inochi): literally means "life", but for Enbujo'08, this word is formed using the english letters L, O, V, and E.
Youngest Zachou
When I was 16 years old, I did "Mask" at Osaka's Shochikuza*. I felt a huge amount of pressure every single day. The day when senshuuraku ended, with reassured feelings that the show ended without mishaps, I returned to the dressing room, all alone by myself, and cried. I didn't want to be seen by anyone, so I secretly cried in the dressing room, but Yokoyama just carefreely walked in, saying "give me a tissue" (laughs). But, perhaps, he didn't notice it.
* At 16, Takki was the youngest male zachou in the history of Osaka's Shochikuza theatre.
Shimbashi Enbujou
So far, I've performed in various theatres, but this Shimbashi Enbujou is a theatre which is exceptionally agreeable to my skin. The air, the tradition, the dressing room… It's as though I'm settled in my own home, a place where I'm able to keep my cool ne. Why is that so?
Kabuki
At first, I have the impression that it's "unapproachable", but when I tried to look at it in reality, I was surprised at how it unexpectedly got into my head and body without much resistance. To describe the appeal of Kabuki in a phrase, it's "the culture of Japan". The elegance of the Kimono-clad figure, the Japan-only usage of colors, the stories… it is a form of entertainment packed with all the merits of ancient Japan. Though it's something from the past, seeing it in present day makes one feel that it's something impressive, like "it's really stylish~". I've come to like it a lot now.
Onnagata*
I've asked people in the Kabuki world, and it's not true that onnagata = female, it is clear that onnagata is only a "male" who acts a female. That's why there's also no choice that the voice is a male's, and no matter how hard he tries, it cannot become a female voice. Can the female beauty, and a renewed charm – which neither male nor female possess – be brought out in my performance? Can it be presented well to the audience?… I want to focus my attention on these.
* onnagata: when separated, the words mean "female" and "figure/form", but when put together, it means male (Kabuki) actors who act female roles.
Taki no Shiraito
The concept right up to the previous Enbujo had various items put into Act 1. This "Taki no Shiraito", which shows water tricks, is somewhat the simplest item (laughs). Although the visual appearance is also very simple, in actual fact, the degree of enthusiasm we have is different from the audience's. That is what we call "Magician" in the present day ne. Like the grandmas of that generation, who as children watched the actual performance, will say "it brings back memories", and children of a younger generation will say "that scene was interesting!", this is an item which is enjoyable across all generations. I understood this after perfoming it over the past two years.
Otoko no Hanamichi
One of the famous scenes of Enbujo, "to change from a female to male". Regrettably, we aren't performing it this time. For the sake of showing a more brushed-up version, this segment takes a break this year.
Sagi Musume
It was performed rather spectacularly up to the previous Enbujo, but from this time onwards, I'm thinking of trying the white paint, making it more Kabuki-like. Because I've shown everyone my white-painted form in the drama "Yukinojo Henge", this time I can't afford not to show everyone a decent Onnagata… That's how I feel.
White Makeup
I practiced this at home yo. Alone in my room, I did the white makeup… It's scary yo ne (laughs) Nevertheless, there was once when my mom entered the room. She screamed "Gya~~~~~!" and I, who was shocked by that voice, also shouted "Ah~~~~~~!"… It's like a scene from a movie, pretty much like a stage comedy (laughs). Furthermore, my mom didn't know that it was part of the stage rehearsal, she couldn't say anything, and there was a silent subtle atmosphere (laughs). Painting white makeup is difficult yo. Furthermore, it is something that by right should take 1 hour to put on, but I had to do it in 5 minutes on stage. Because I'm not accustomed to make-up itself, I was struggling. As the eye lines are even thicker than my eyebrows, I was screaming inside, "Isn't this a gyaru* from Shibuya!" (laughs). I've to polish up my skills before the actual show, to be steady on stage by then.
* gyaru: a fashion statement, and transliteration of the English word "gal".
Yagura no Oshichi
This item has been added to the Kabuki section this time. Until now, it's only a short 10 second item, but I thought of showing more this time, like the dancing and playing of drums on top of the watch tower. This Kabuki section will be done in real Kabuki style, and acrobatic elements that we are skilled at will also be added. I hope that this can be a scene where a fresh atmosphere can be felt by the audience. In this Kabuki section, I plan to perform all of it as an onnagata. One person performing differing passions and sentiments of characters like Oshichi or Sagi Musume… I hope such a corner can be done.
Akoroshi
This is a scene where the juniors introduce themselves one by one. When I first heard them during the rehearsal, I was shocked ne (laughs). For example, "Miatta, Miatta, Miyata desu"* (Miatta*, Miatta*, I am Miyata) or "Boku wa Tamamori, Uchi wa Amamori"* (I am Tamamori, my house is leaking rain). Furthermore, they said it with a straight face (laughs). Because there's a special atmosphere at the rehearsal ground, gradually the humour comes on. Everytime it came to this scene during the rehearsals, there'll be outbursts of laughter. No matter how many times I hear it, shock waves ran through my body (laughs).
* they're playing on the pronunciation of words
* miatta: looked at each other or exchanged glances
Byakkotai
Because this is a story which everyone knows, we daringly created this item without providing explanations. In a short period of time, we hope to convey the sorrow that doesn't exist in the present day. And we also hope to bring across to the young people through this performance that such a thing truly happened during those days.
To be continued…
---
I've split this into parts as this is such a long interview. Please do not re-post the content on this page without permission. Thank you very much.