Our famous homegrown talent posted a 2-shot of himself with Takki.
They were holding photos which I assume were for the pamphlet!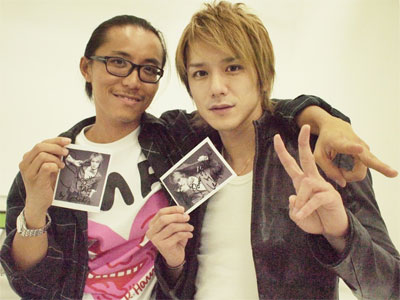 I can't wait to see the pamphlet!!!!
In his tweet, Leslie Kee said that Takki is "the most beautiful man in Johnnys Jimusho", that he has "a gentle personality, good intuition, and is an artistic talent". He also said that 2011 Shinshun Takizawa Kakumei pamphlet that he shot "is saikou"!