Release date: 24 November, 2018
In this issue, there will be a special photoshoot and interview, a playback of Tackey's past photoshoots, and special messages from Sakurai Sho, Kato Shigeaki, Kamenashi Kazuya, Yamashita Tomohisa, Kitayama Hiromitsu, 4U & Snow Man.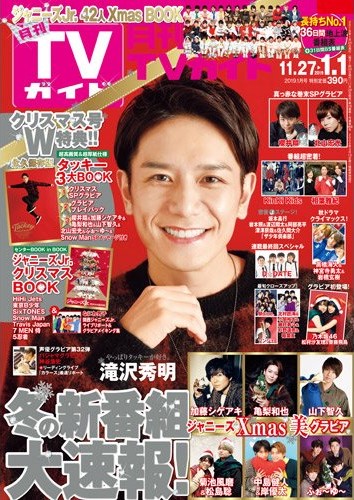 Purchase @ Amazon JP (Kansai ver.) | CDJapan (Kansai ver.) | HMV (Kansai ver.)
Seems like it's currently out of stock at Amazon JP, and CDJapan is also showing other artistes as cover feature. However I believe the info will be corrected soon.