Posted by ミッチ on Feb 27, 2013
Takizawa Kabuki 2012 DVD has topped the weekly Oricon Music DVD charts, making this the 9th consecutive No. 1 music DVD for Takki, since Dream Boys DVD in 2004.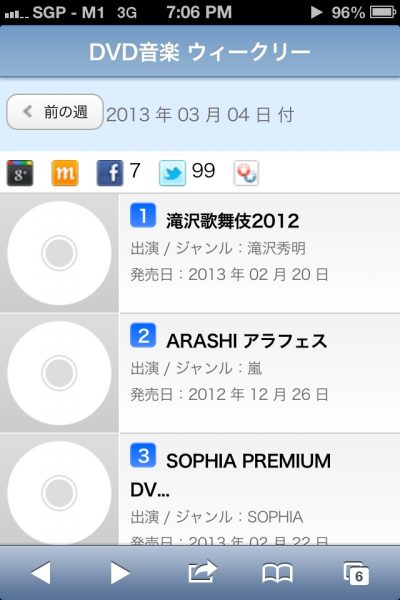 The DVD was No. 2 on the overall DVD charts, and sold 16,000 copies in the past week.