Posted by ミッチ on May 22, 2007
I dreamt of them last night ♥ then I saw the news clip today… kawaiiiii ne… I love how Kyoko gave Takki a bear hug!! He looked really happy, that smile… Ahh.. I think I'm just so super deprived of new Takki dramas… I want more… onegai!!!!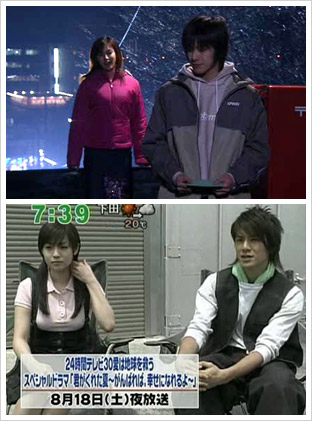 Then and Now: Just thought it'd be fun to post up a pic of them abt 6 years ago heee…. They both have grown up alot, matured a lot, and even the way they talk… not the "loud" and "act cute" type of voice anymore? Ah, okok, in case you haven't downloaded it yet, here's the news clip from yesterday's Zoomin.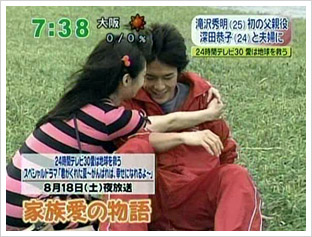 Download here (9MB)