Posted by ミッチ on Jul 21, 2006
I know I'm posting this everywhere, but this pic is too gorgeous I couldn't resist. I'm so looking forward to seeing the PV and the covers of Ho! Summer.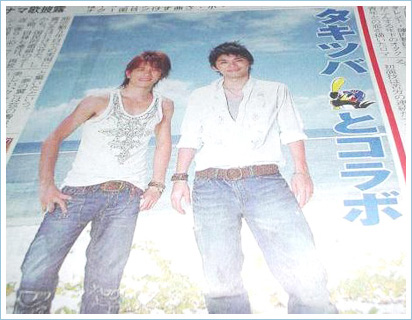 Credit: Yahoo Auctions via Loracyn
1) DENIM rocks!! 2) DENIM jeans with white tops against the blue sora & umi rocks even more!!! 3) Look at the TAN! 4) The beach!!! 5) The belts!! 6) The watch/band thingie~~ keke.. can we have some half-hadaka pics, pleassseeee???
Ok, 18 days more to go….