It's 3/29 in Japan, and even though our Takizawa Hideaki has gone behind the scenes now, we'd still like to wish him a Happy Birthday!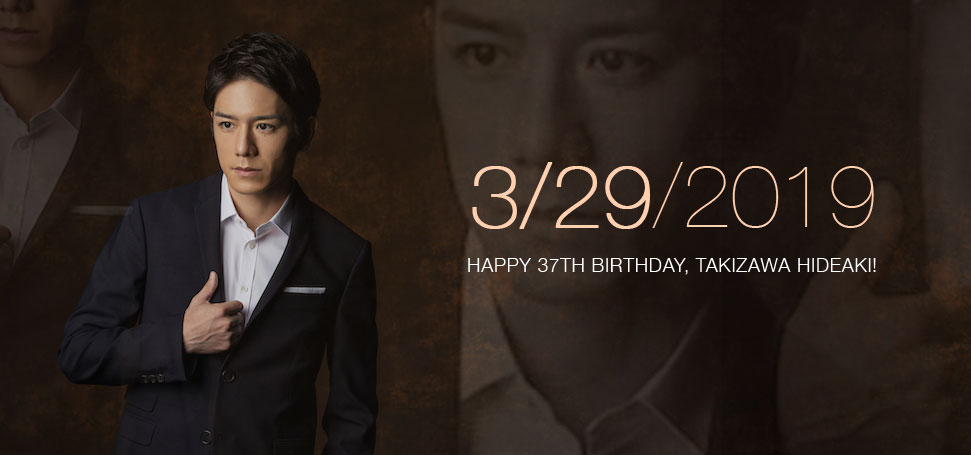 He did appear a little (and you can hear a bit of his voice) in Snow Man's Takizawa Kabuki Zero Documentary "Ride On Time". He was also spotted watching Jr. shows with Johnny-san, and seen backstage at the recent SixTones appearance at the Kansai runway event. His company's ISLAND TV (j-island.net) streams Jr concerts live for a small fee of 500 yen. Recently he also launched the Virtual Johnny's Idol Project. In such a short span of time, he's done so much. We know he's doing his best to give as much exposure to the Jrs as possible so let's continue to support him ne!
Meanwhile, Takki's final drama "Kokou no Mesu" has also ended its broadcast on WOWOW. Some people have asked me before and I've also been thinking about subbing the drama. However, I still can't find decent raws of episodes 1, 2 & 8. If any one has these raws or knows where to get them, please do let me know via DM on Twitter, PM on FB or simply leave a comment here. Thanks!
Happy 37th Birthday, President Takizawa!