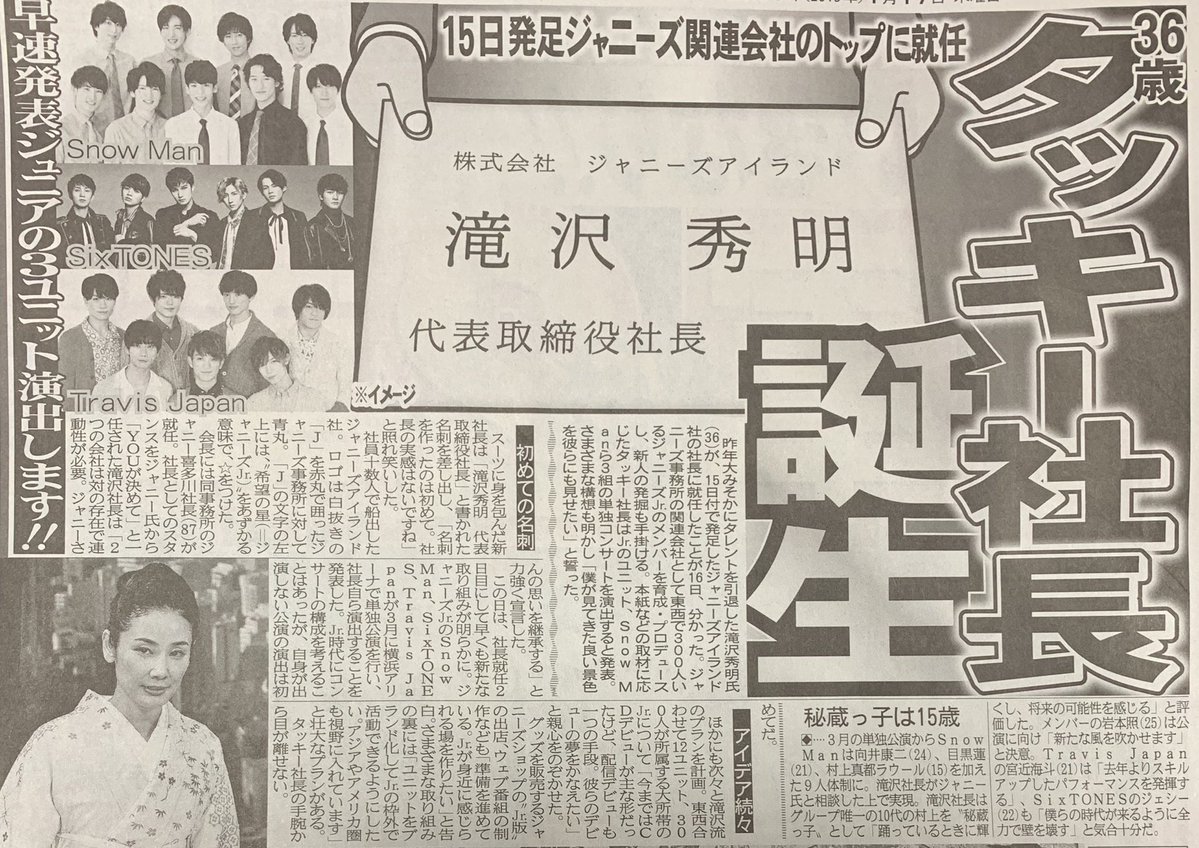 cr. miyumiyu1003 (twitter)
According to the above article from Sankei Sports, on 16 January 2019, Takki has officially introduced himself to the media and given out his first ever business card. He now holds the title of "President" of "Johnny's Island", a new subsidiary company of Johnny & Associates.
He was inaugurated on 15 January 2019, so it was his second day on the job. The company has 10+ employees at the moment, and about 300 Johnny's Jrs (Tozai) will be in their care. The chairman of the company is Johnny Kitagawa himself.
President Takizawa announced that he will produce concerts for 3 selected units of Jrs — Snow Man, SixTONES and Travis Japan. He has added three members to Snow Man, making it a 9-member unit. The concerts will be held in Yokohama Arena in March. He said that all this while, CD debut has been the way to go, but there are other methods too like "digital distribution" (like the SixTONES MV that he produced which has already chalked up over 4.3 million views on YouTube). He wants to help these Jrs realize their debut dreams.
In the plans are physical stores selling goods that will be kind of a "Jr. version" of the current Johnny's Shop, and production of online shows (perhaps something like Taki-CHANNEL but hosted on YouTube?). He hopes that they can have activities not only in Japan but also in other parts of Asia and America.
Takizawa Hideaki, 36, President of Johnny's Island