Not much of other stuff to write about, since I went to Japan mainly for Enbujo. But I've decided to have just this one post to put up some of the pictures I took during the trip. Of course, I think I'll still post my report on Enbujo'09 (soon~), even if nobody wants to read it anymore lol.
Food on board the flight to Tokyo.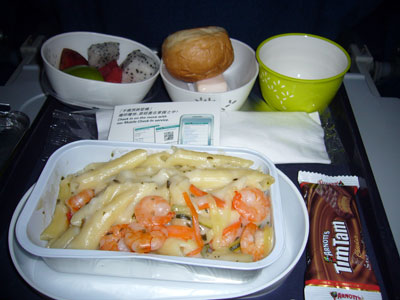 Arriving at the airport late…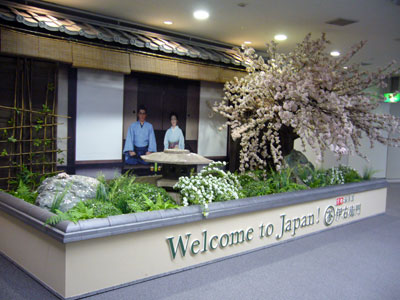 and after clearing customs, we purchased the SUICA + NEX card…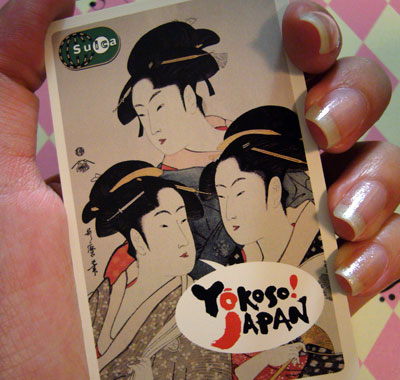 and took the last Narita Express to Ikebukuro.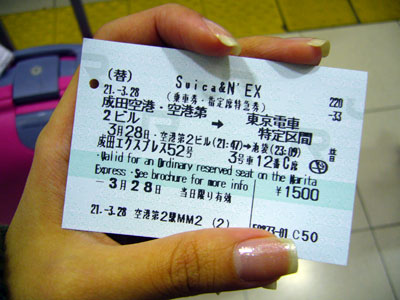 We almost missed this last train as we were miscalculating the time. Fortunately we confirmed the timing with an airport staff, and managed to reach the hotel before midnight.
Apart from the 6 Enbujo shows, Jshop and FC, we also went on one "Takki pilgrimage", to visit Hikaru-kun's school – which is actually a university. There were some school club activities going on that day as we roamed the campus trying to find some of the Majo no Jouken filming spots. This was the most memorable one, and I was really happy when we found it! Recognise?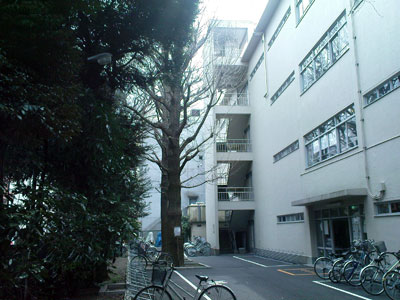 And as we had to leave for a show, we left and had lunch at Macs (yuckie coffee as usual~) beside the station.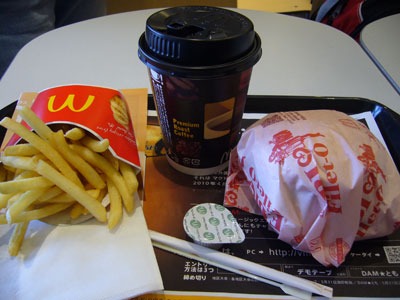 We went into all the combinis along the way, and even in this local area, there was NO TaKaRa CAN Chu-Hi Lemon or Nissin GO FAN in sight! >_<
More food we had during our trip.
From First Kitchen – Pepperoncini & Green Tea Latte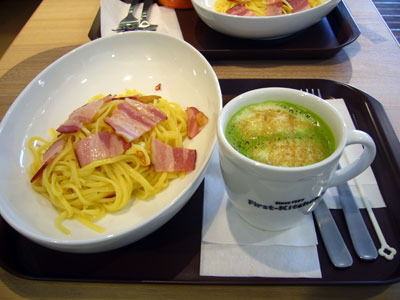 More Green Tea Latte – this was in Nakano :)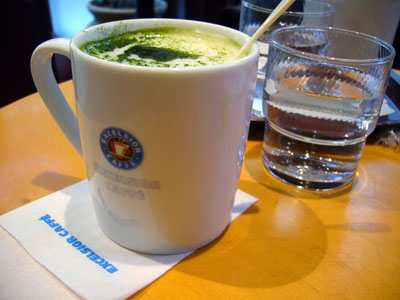 And definitely the Takoyaki from Nakano again!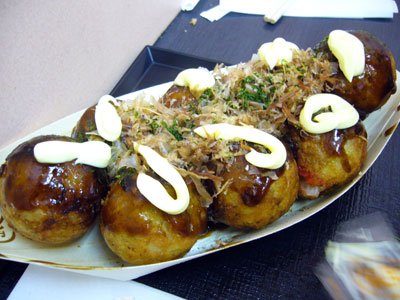 We also tried the Lotteria at Harajuku. The burger was really good, but the coffee… (same as Macs) lol.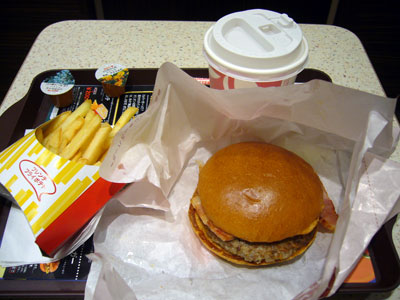 Nearer our hotel, we had curry rice.
And the tsukemen. They gave so much noodles that I couldn't finish.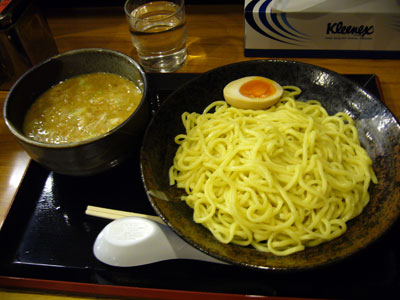 We also bought some sashimi from the supermarket and ate it in our hotel room.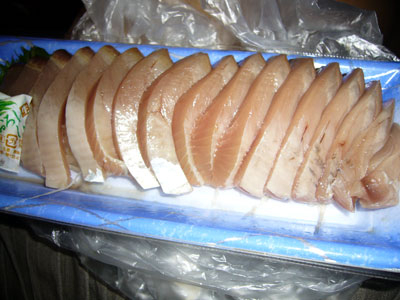 The new Macdonalds McHotDog Mega Sausage was REALLY oishii~ we had it for breakfast at Narita airport before flying back.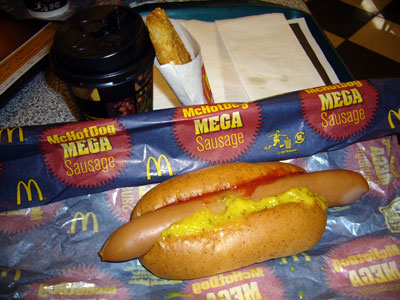 [Edit: Left this out. This was delicious too~ at a food court along Takeshita Dori — Turkish Beef+Chicken Kebab. The Turkish guy at the store naturally spoke to me in English, and asked if I was a student in Japan, and when I said I was on holiday, he asked if I was from Taiwan haha]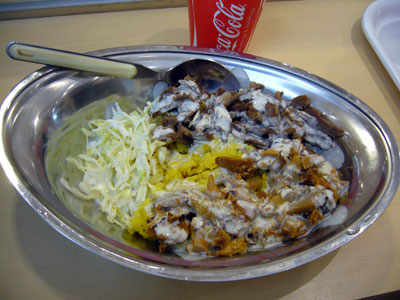 Of course, since it's spring and flowers are blooming everywhere, I took many pics of flowers on trees (against the sky again LOL)… some at the small park beside Shimbashi Enbujo, some at Hibiya Park, some in Nakano…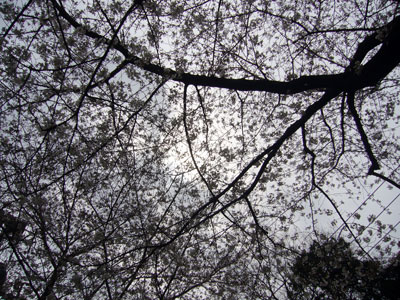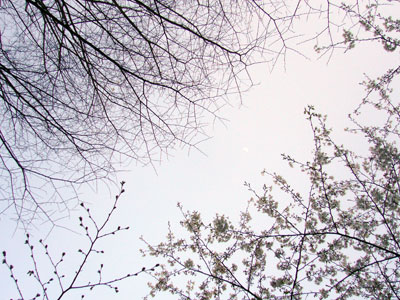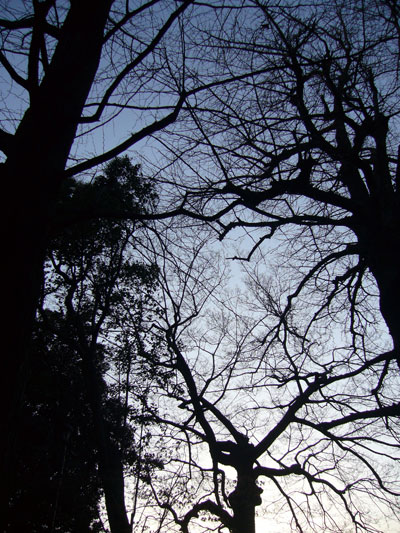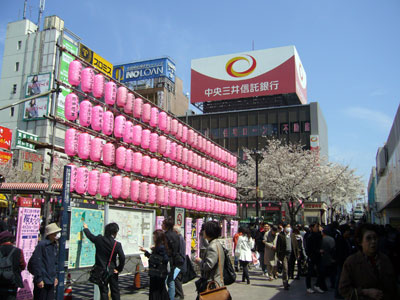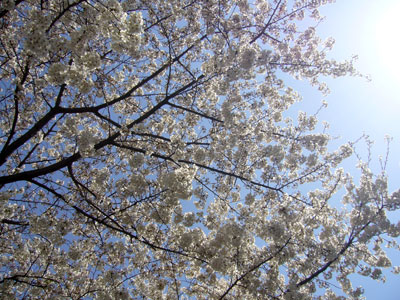 At Ikebukuro, somehow we ran into 2 mascots lol. If I didn't remember wrongly, one was inside Ikebukuro station itself (with a TV crew filming it), and the 2nd one was near Sunshine City.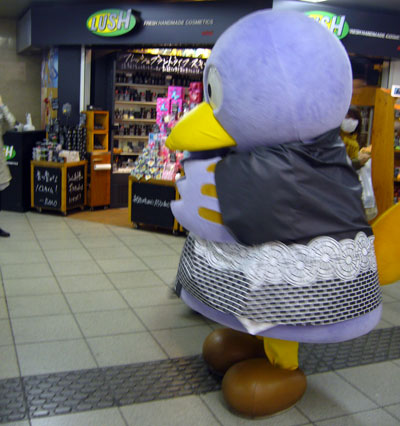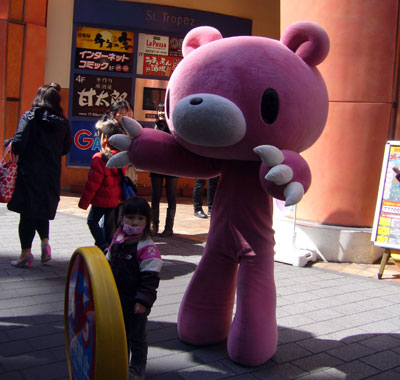 Along the way to Hibiya Park (we walked from Shimbashi Enbujo after the show), we passed by Kabukiza. This will be undergoing renovation, that's why Enbujo will not be staged in Shimbashi next year…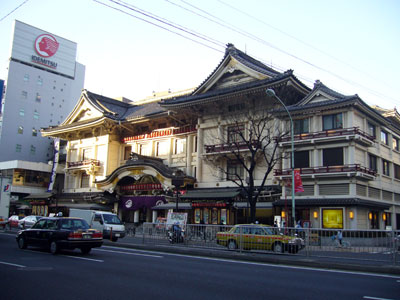 …and many branded shops like Gucci. I remember the wind was SO STRONG that we had a hard time walking against it, and had to take shelter at the building LOL. Also, from Hibiya Park, we could see Imperial Theatre. Nazukashii… as it brought back memories from our January trip :)
More random shots.
Burberry Black Label shop at Omotesando.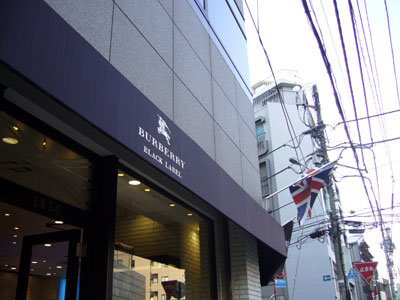 View from inside the plane, on the way back to Singapore.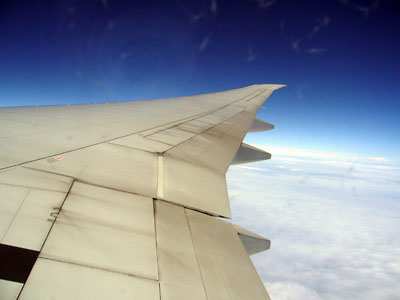 Then, at home, I took pictures of some of the stuff I brought back… Mags, calenders, pamphlet…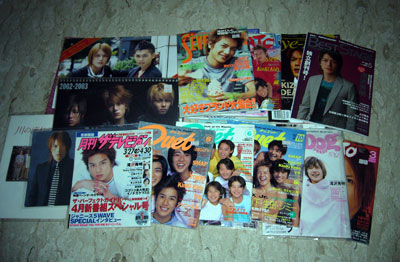 And unofficial pics of Takki at Matchy concert, Valentines' Day 2009.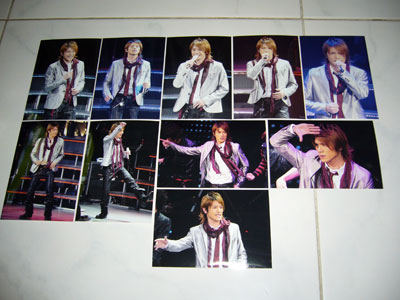 That's about all I can remember for now lol.
I promise I'll get my Enbujo'09 Act 1 report up soon =P
Japan Trip (Mar 28~April 4 2009)